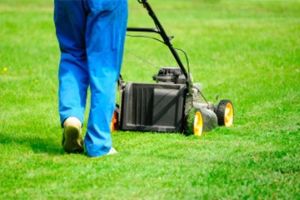 Cleaner Hammersmith employs a team of professional gardeners in Hammersmith W6. Our gardening services include hedge trimming, lawn mowing and garden cleaning.
If you want to have beautifully maintained garden with plenty of blossom and fresh plants, use our gardening services. They will ensure you properly growing flowers, shrubs, trees, well trimmed hedges, shaped trees and bushes. Your outdoor area in front of your house will present and reveal a nice view to your house. Our gardening services are available in Hammersmith every day of the week, from Monday to Sunday. See our price list:
Gardening Services in Hammersmith

Price

Lawn Mowing

from £50/h

£

45/h

Hedge Trimming

from £50/h

£

45/h

Garden Cleaning + Jet Wash

from £100/h

£

90/h

Jet Wash

from £60/h

£

50/h
"I've always wanted a garden that looks professionally maintained and now, with your help, I already have it." – Lettie
Fill the form for a free quote!

Gardeners in Hammersmith W6
Our gardening services include:
Inspecting of the condition of you garden and giving you some advices and tips how to improve it
Seeding new plants, grass and trees by customer's choice
Trimming hedges and shrubs
Shaping tree crowns and bushes
Mowing lawns
Watering the trees, flowers, grass and bushes
Removing fallen leaves, dead woods and wastes from your garden
Fertilizing the soil in your garden
Applying the necessary preparations for killing vermin, parasites and curing diseases on your plants
Offering garden design of your choice: more modern or more conventional British style
Our skilled and trustworthy gardeners can consult you on many gardening tasks. They can help you grow your plants healthy and maintain your garden in a nice condition. You can learn a lot of things from our experienced, skilled and reliable gardeners, who will offer you the perfect solutions for your problems with your garden. You can rely on Cleaner Hammersmith to create the garden of your dreams.
After they apply the necessary corrections and improvements, your garden will look like never before. If you want to plant some seeds, our gardeners can advice you when is the perfect time for this and how to do it. They will explain you how to look after your plants.
Cleaning Services Hammersmith
You can order our gardening services, provided in Hammersmith one off or on a regular basis. Our garden specialists will clean all unnecessary leaves, branches, dead woods and wastes from your garden. They can shape your bushes, tree crowns and hedges, lawn your mown. If some of the shrubs or trees are preventing the view from your home, our gardeners will reduce their branches, without harming their growth. You will have wonderfully maintained garden if you use our gardening services.
They are provided on very competitive prices. Call us to order our gardening services any time you decide. We are ready to provide you the needed professional assistance. The garden you dream of is just a call away.